Hello, we are Chunky Frog. Welcome to our pond!
Chunky Frog was officially established in March 2008 after a group of professionals decided to come together to amalgamate their vast array of web and project management skills to assemble a high quality Digital Marketing Agency.
We are based in Brentwood, Essex and specialise in the areas of search engine optimisation (SEO), social media, web design, graphic design, stationery design, printing, content management, pay per click advertising (PPC) and boast skills in many other domains to add to this impressive collection.
Please feel free to get in touch with us by speaking to one of our friendly, professional team members. Contact Us
Graphic designers Brentwood
SEO Brentwood
Search Engine Optimisation Brentwood
Social Media Brentwood
ACTION
You have a project or idea and want it to hit the screen as you see it in your head or better, right?!
REACTION
You need professional advice on all things web from design, branding, seo and social media - congrats, you're in the right place.
LIFT OFF
Chunky Frog are here to fulfill all aspects of your project vision - let's get this show off the ground!
Online gaming and Casino sites have never been so polished and widespread as they are today. The online casino industry began around ten to fifteen years ago and has blossomed since. Sites like Jackpot City have practically seen the revolution through from start to finish, and now offer online casinos that exude character and playability. It may have seemed an impossible feat to transport the casino into the virtual world due to its diversity and ever present human elements. This has proved untrue due to detailed and powerful software available from industry giants like Microgaming and Realtime Gaming and International Game Technology. These companies provide their associated sites with the means to deliver something very close to the real casino experience. Most sites, and in particular
JackpotCity.co.uk
, offer a regulated and sensible service that discourages wild abandon and promotes responsibility, winning the eCOGRA seal of approval for honest gaming. They also have features like Cash Check and Play Check so that the person playing the online games can monitor their history of transactions and keep a keen on eye on whether they be going beyond their means. It's important that the burgeoning world of online gaming does its utmost to try and discourage irresponsible game play. Fun and even sociability are often key words bandied about on these sites. Games like bingo in particular offer a forum where people can come together in their appreciation of a game and also indulge in low pressure casual chit-chat. You can also arrange regular poker groups with online friends, without having to be troubled by sharks and people who are trying to extort money from you. Many sites will offer detailed tutorials where you can hone your skills in poker for example. This can be fantastic practice for real time environments and really enhance your existing skills. People needn't choose between a real life environment and a virtual one, they can utilise both.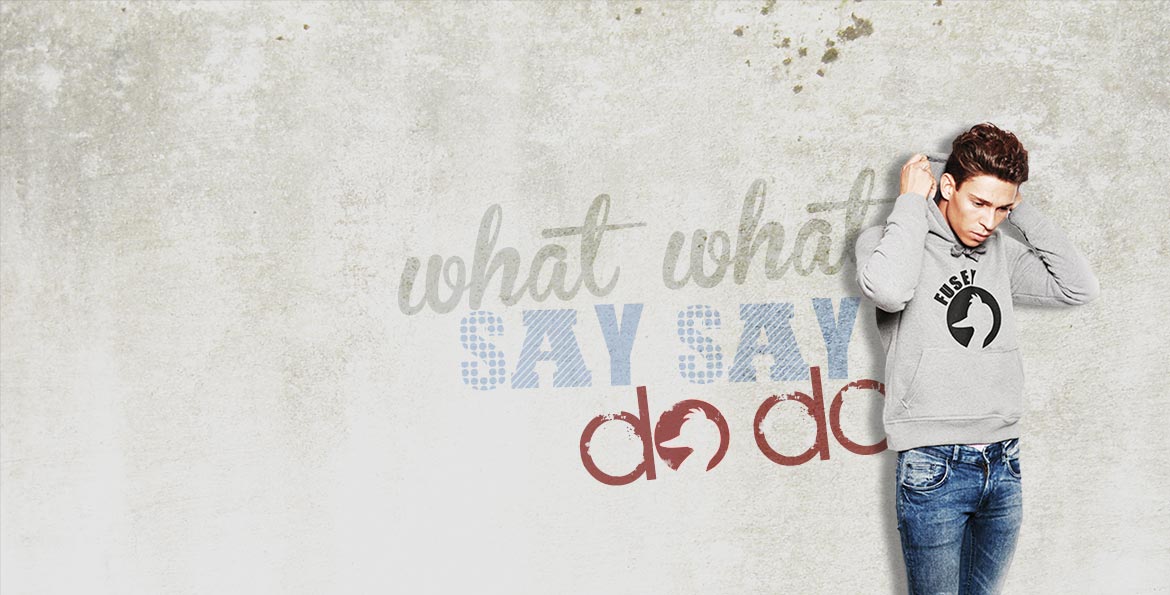 He's reem, lean and evry school girl's dream ... and now he's a Chunky Frog client with his fashion brand "Fusey". We are of course talking about Mr Joey Essex. Joey Essex came to us with a web brief for an ecommerce site with a multitude of brands including his own Fusey, Good For Nothing, Mark Thomas Taylor, Iuter, Cuckoo's Nest, Humor, King Apparel and many more and wanted us to create something based on his persona and of course the Fusey duck. I think you'll agree we encapsulated that portrayal in the design and to date the site has been inundated with orders. Joey Essex is on Twitter as
@JoeyEssex_
and Fusey can be found by
@Fusey_
You can visit the site
www.fuseyofficial.com
Having problems with your Facebook fan page? Well this wee image will help you out a bundle and is correct as of April 2013! As a general rule I'd use a high resolution logo for the profile picture and something captivating, quirky or pretty as the cover photo. You shouldn't put too much text on the cover photo as this is strictly against Facebook terms and could see you facing a slapped wrist!
Web Design Brentwood
Web design Brentwood is our forté and we have a plethora of clients ranging from celebrity to corporate to charity to back up our statement that we really do see no job as too big or too small. As web designers we revel in new challenges and the variety of websites we are asked to design really does keep us fresh and on our toes!
SEO Brentwood
Also referred to as search engine optimisation, SEO is one of our specialist services and integral to the success of many of the businesses and projects we represent in this arena. Ranking highly on Google and other major search engines is a sure-fire way to attract genuine, targeted leads to your website. Our search engine optimisation packages start at £300/month.
Social Media Brentwood
Social Media has become a valuable tool for businesses and projects of all shapes and sizes, and not just in Brentwood, Essex – globally! Interacting with your prospects on a social level and engaging them in what you have to say is vital to keep people interested in what you have to say. Your social media prowess also plays a part in your search engine optimisation with social signals an important factor to Google and other search engines.
Graphic Design Brentwood
If you are looking for graphic designers in Brentwood then look know further than Chunky Frog. Our skilled team have created branding from logo design to stationery for all manner of clients ranging from insurance to photography to celebs. We're known for being creative, quirky and efficient … and we always incorporate the clients' brief.